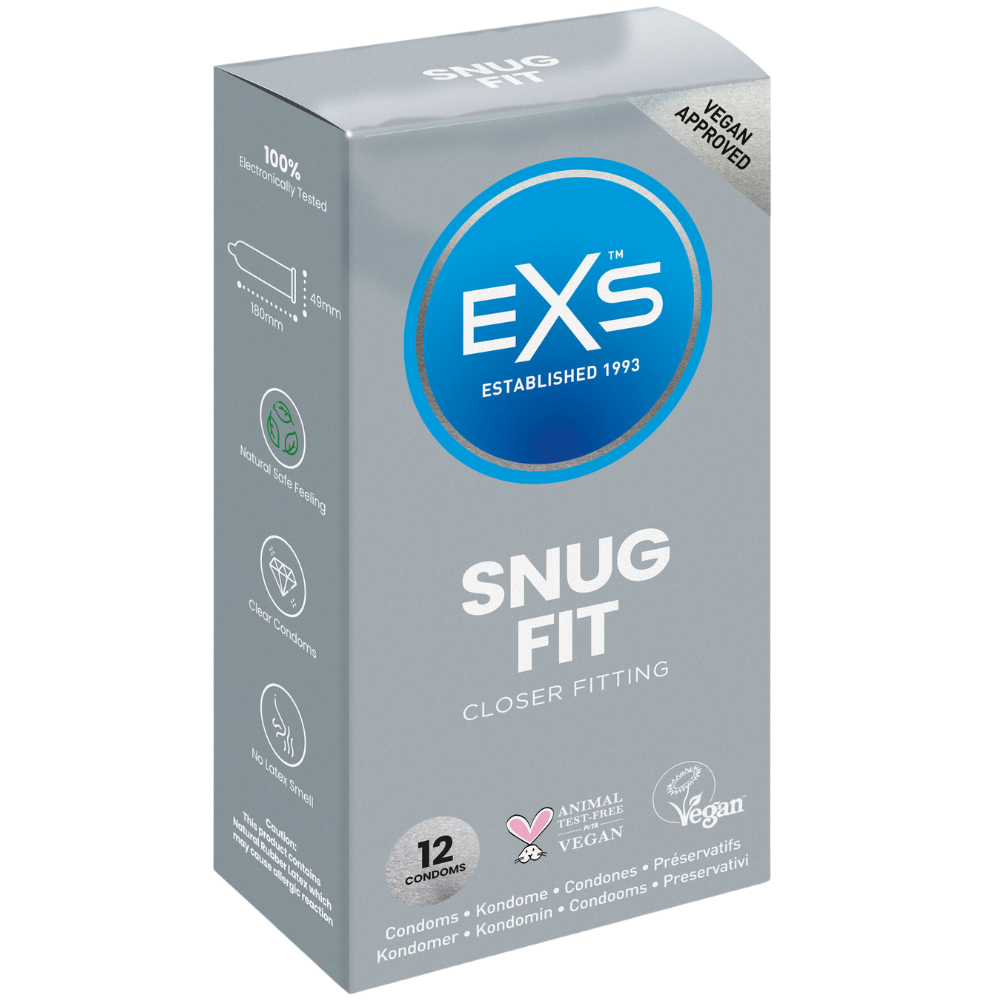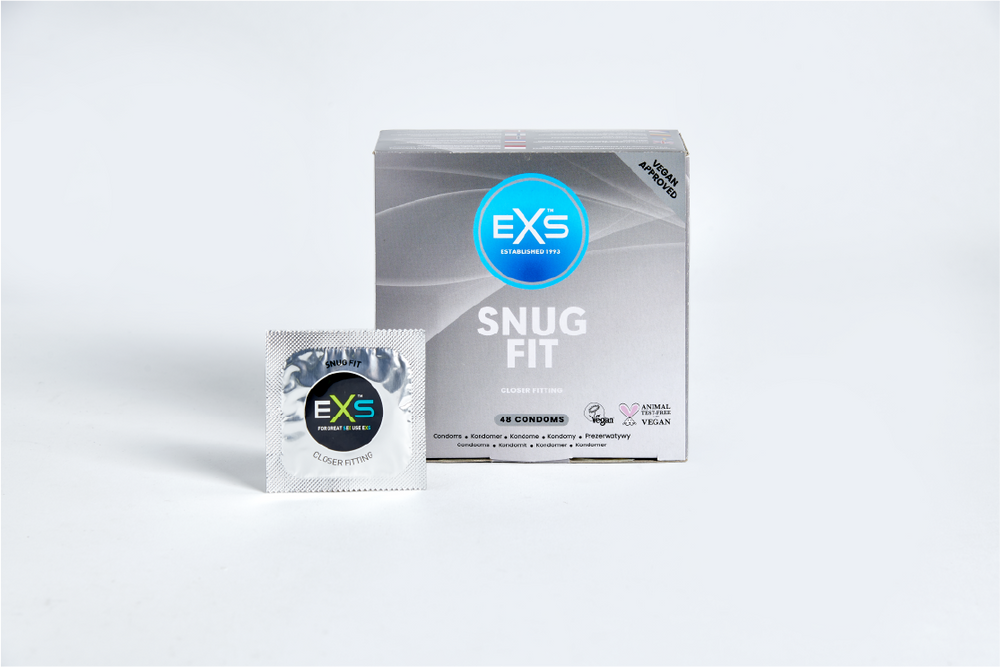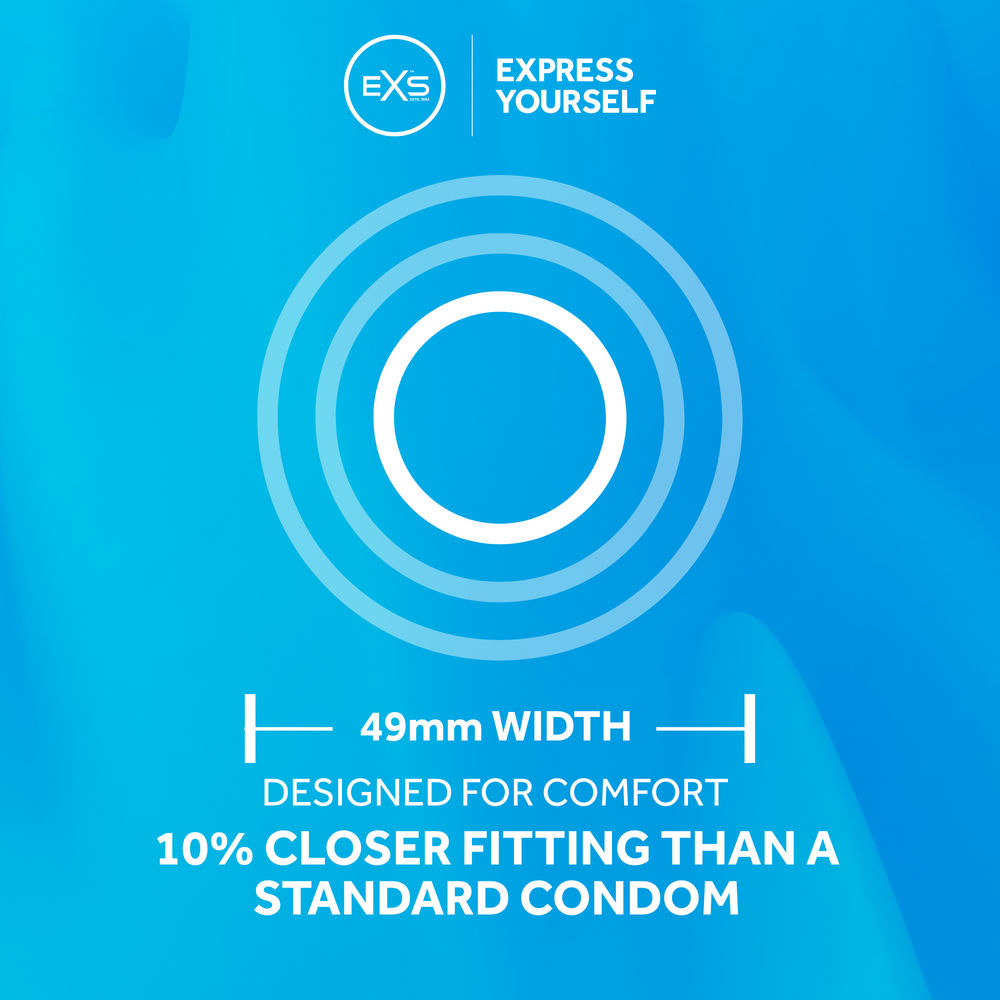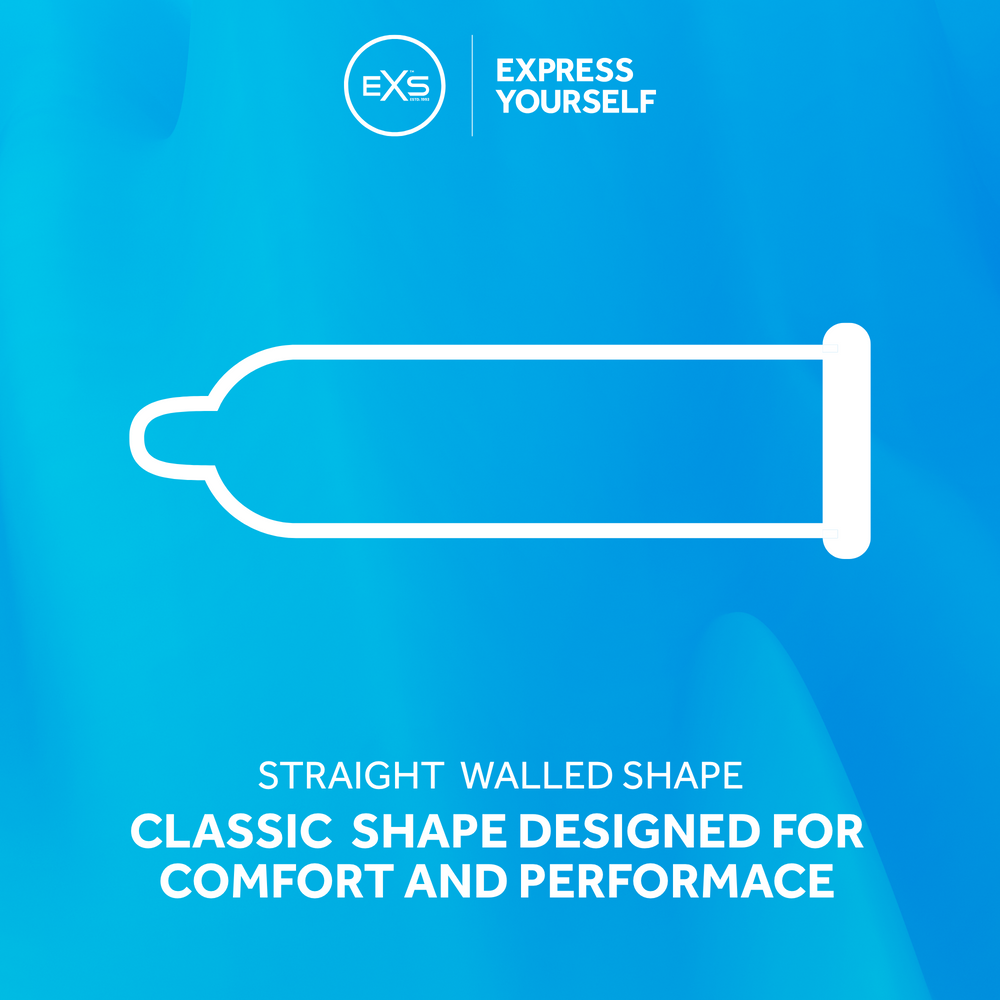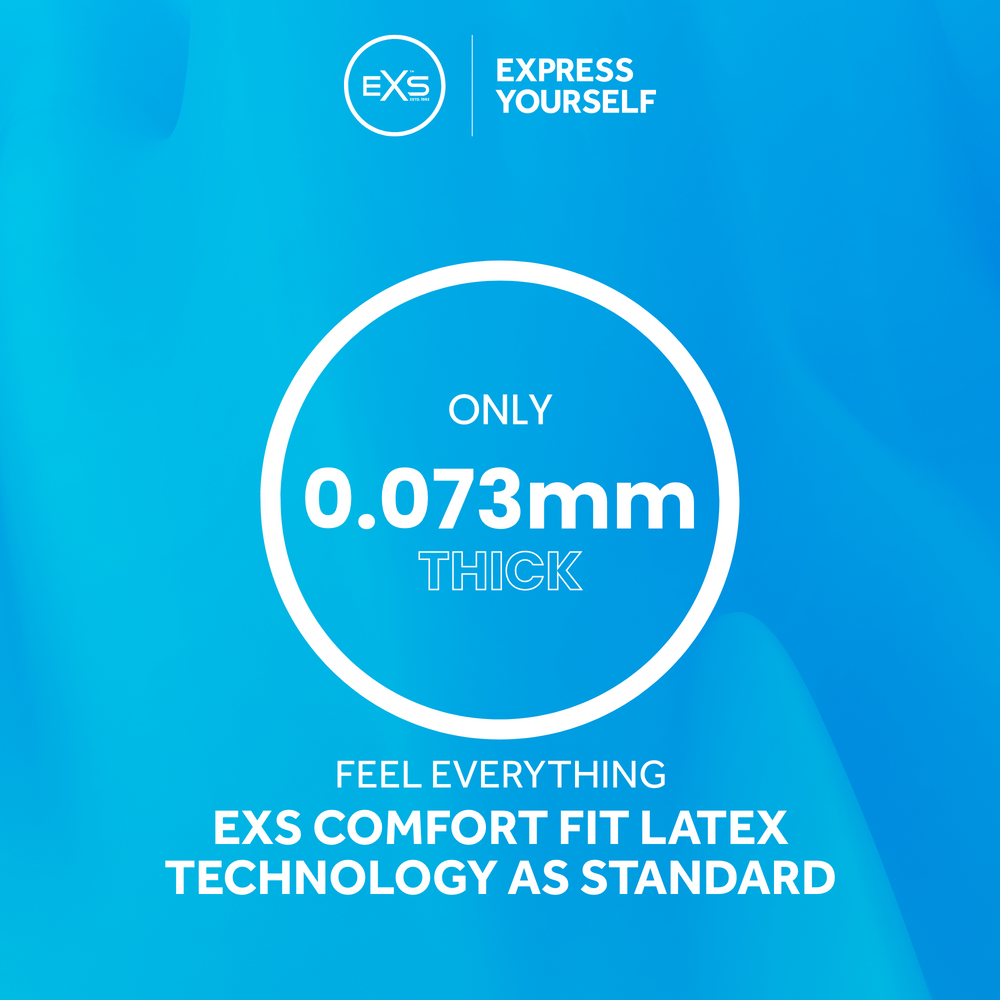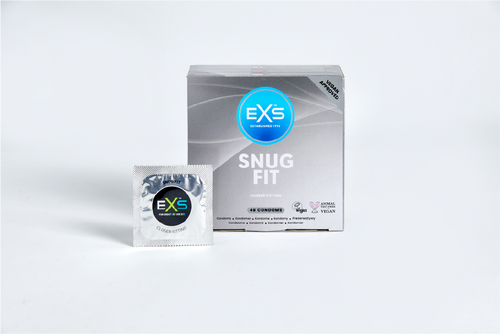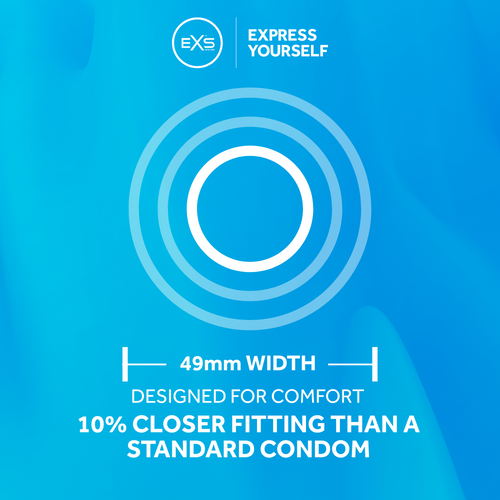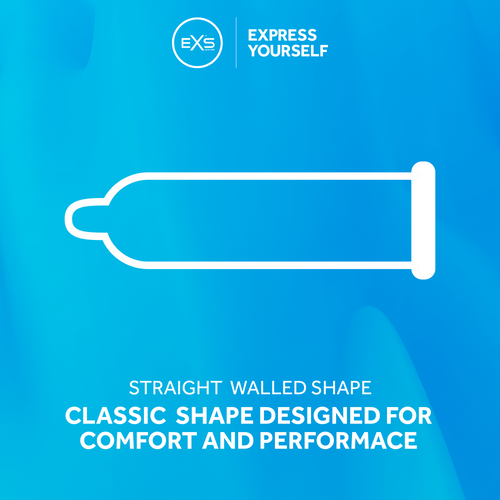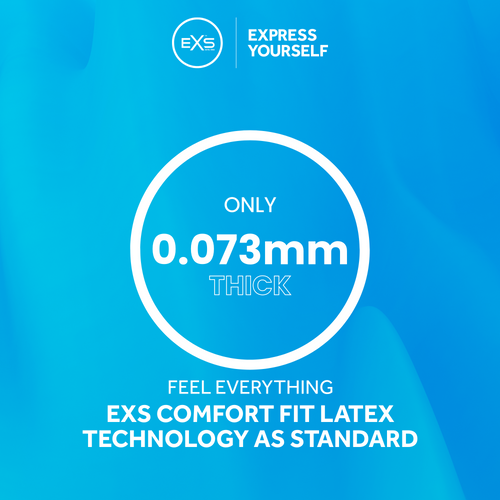 EXS | Snug Fit Condoms | Natural Latex & Tighter More Secure Condom | Vegan
EXS Snug Fit Condoms are perfect for those with a modest size penis and for those who love a nice, more constrictive fit. Designed to stay firmly in place after ejaculation.
Capable of giving your love life a real boost, these condoms have a width of 49mm and a length of 192mm. A straight wall envelops the penis without hindering movement.
At 0.073mm thickness, they are slightly thicker than a regular condom. Nevertheless, they still allow you to feel your partner's warmth and are perfect for vaginal and anal intercourse.
The product is made from natural latex and feels soft and silky on the skin. Coated with silicone-based lube, it is suitable to use even if natural lubrication is insufficient. Additional sensual lube may be used as required.
Size:
Width: 49mm
Thickness:  0.073mm
Length: 192mm
Why EXS Condoms: 
Latex rubber condoms

Kitemarked

CE Marked 

Vegan and PETA approved 

No latex smell 

Silicone

 

based lubricated, non-spermicidal lubricant

Alcohol-free

Expiry dates at least 3 years from date of purchase
Contains: Natural rubber latex and water based lubricant.