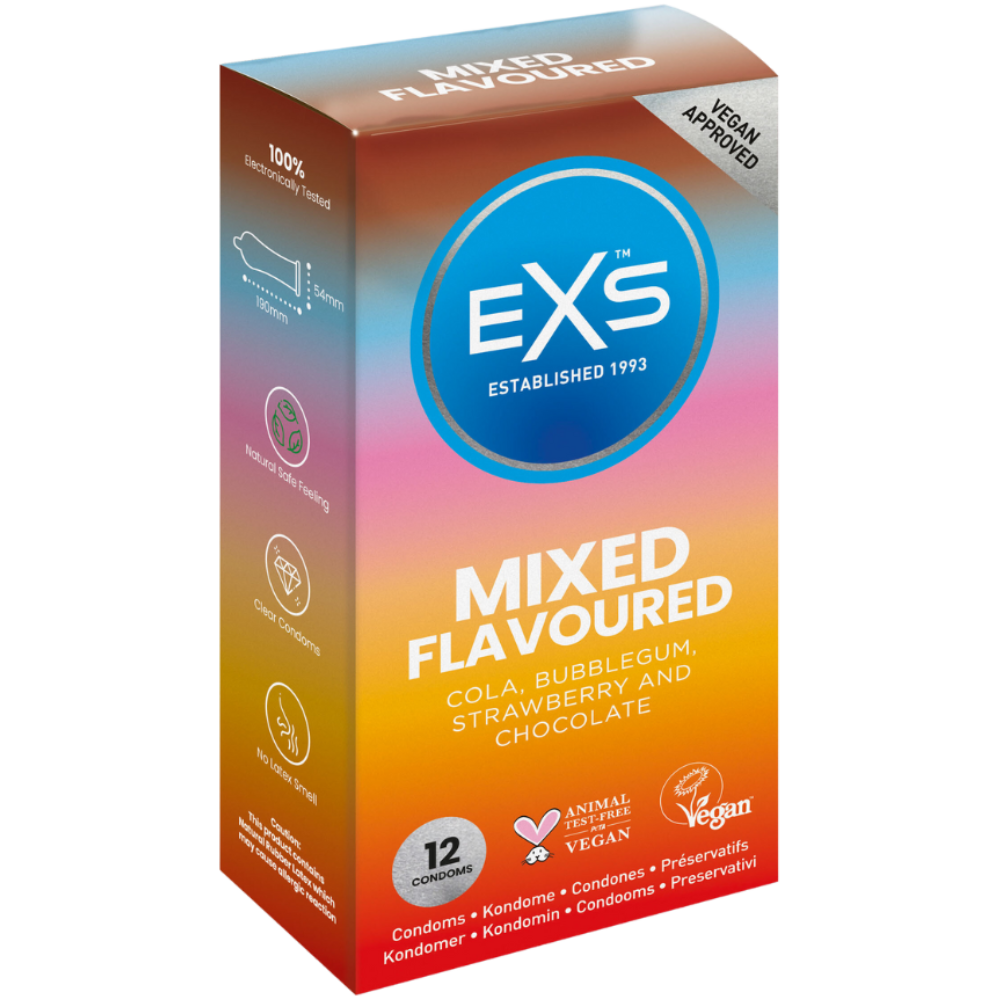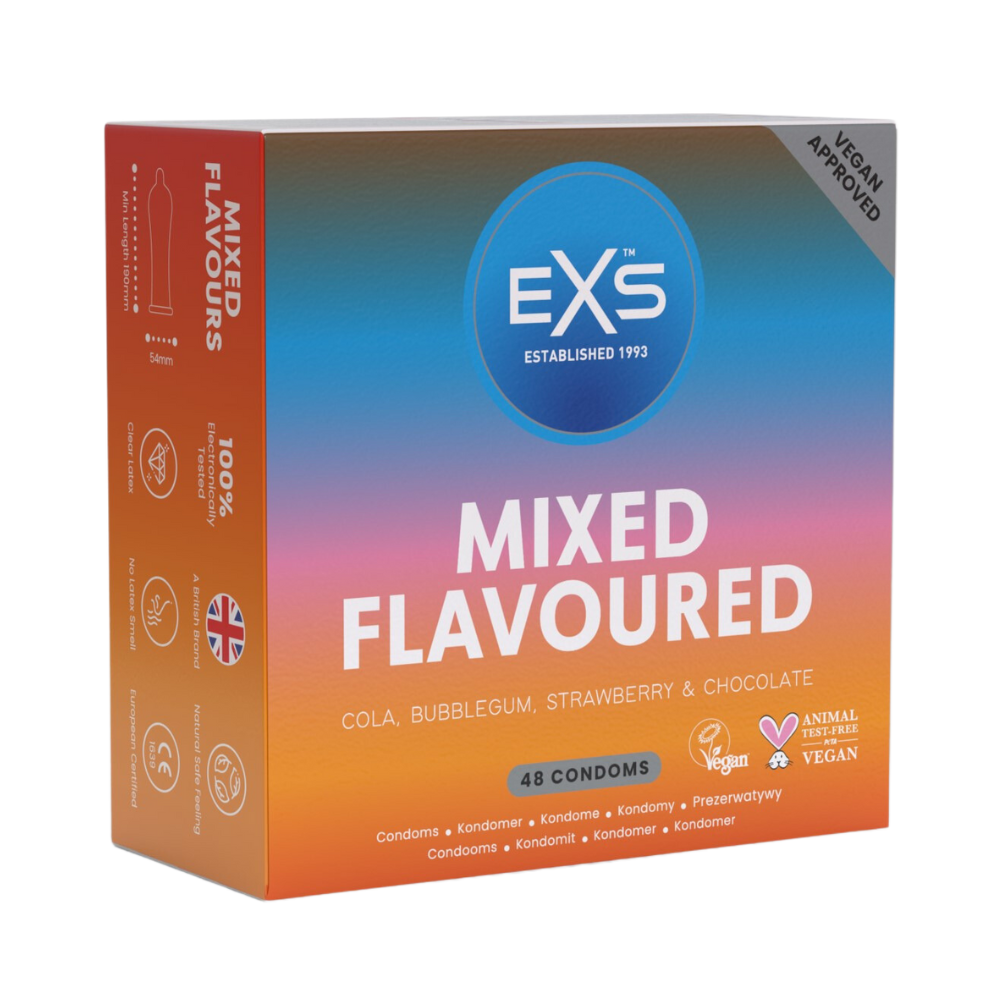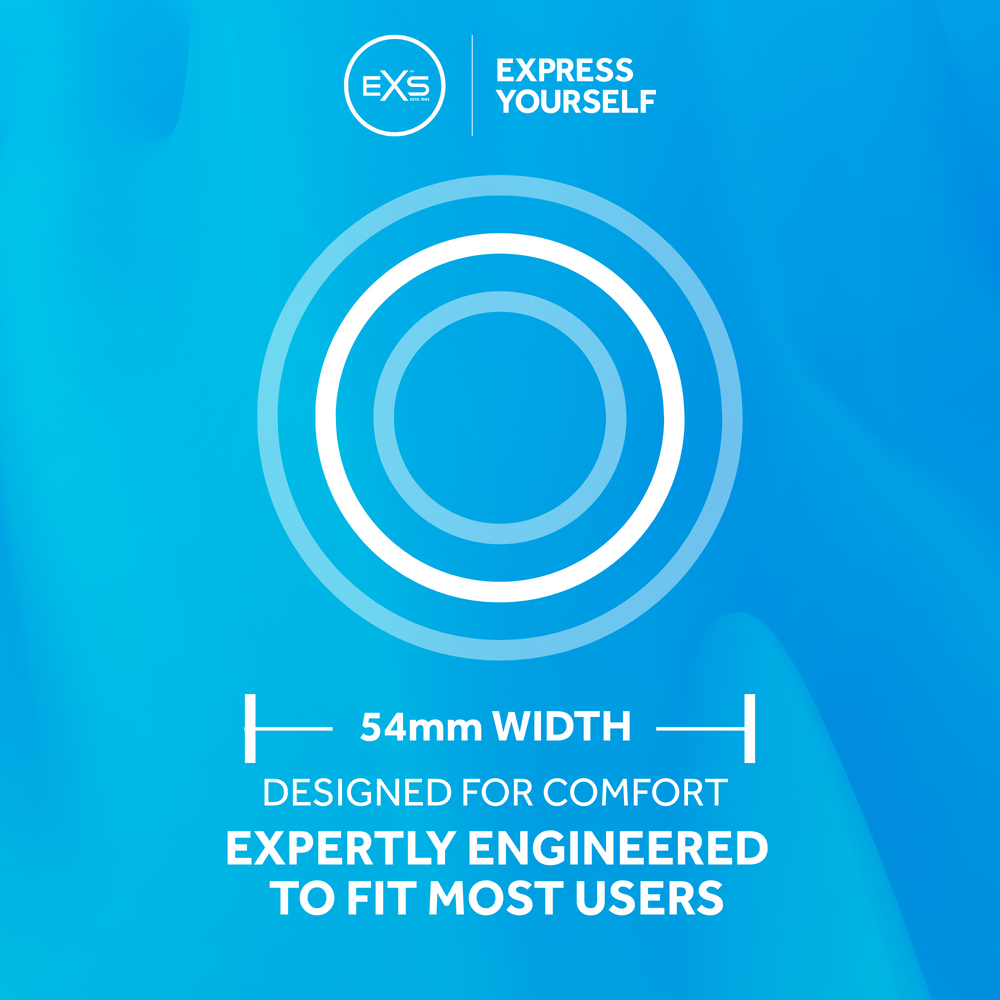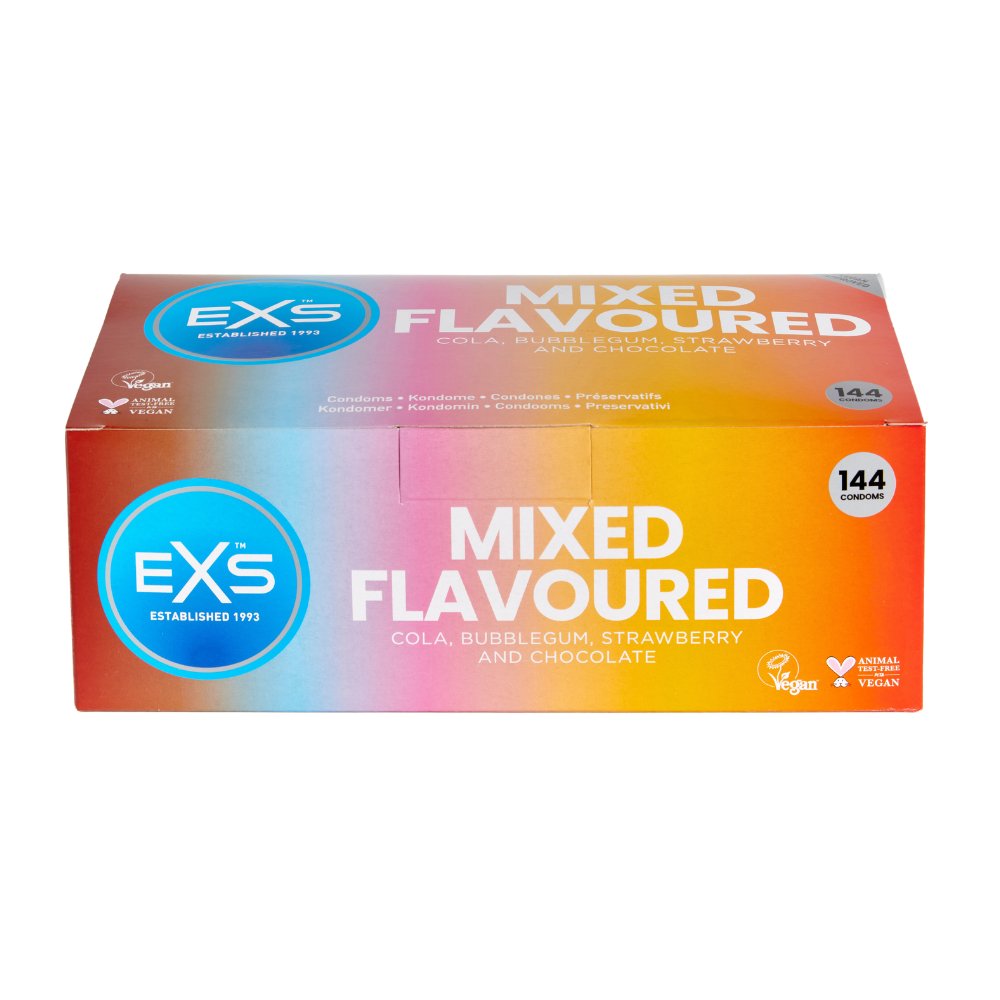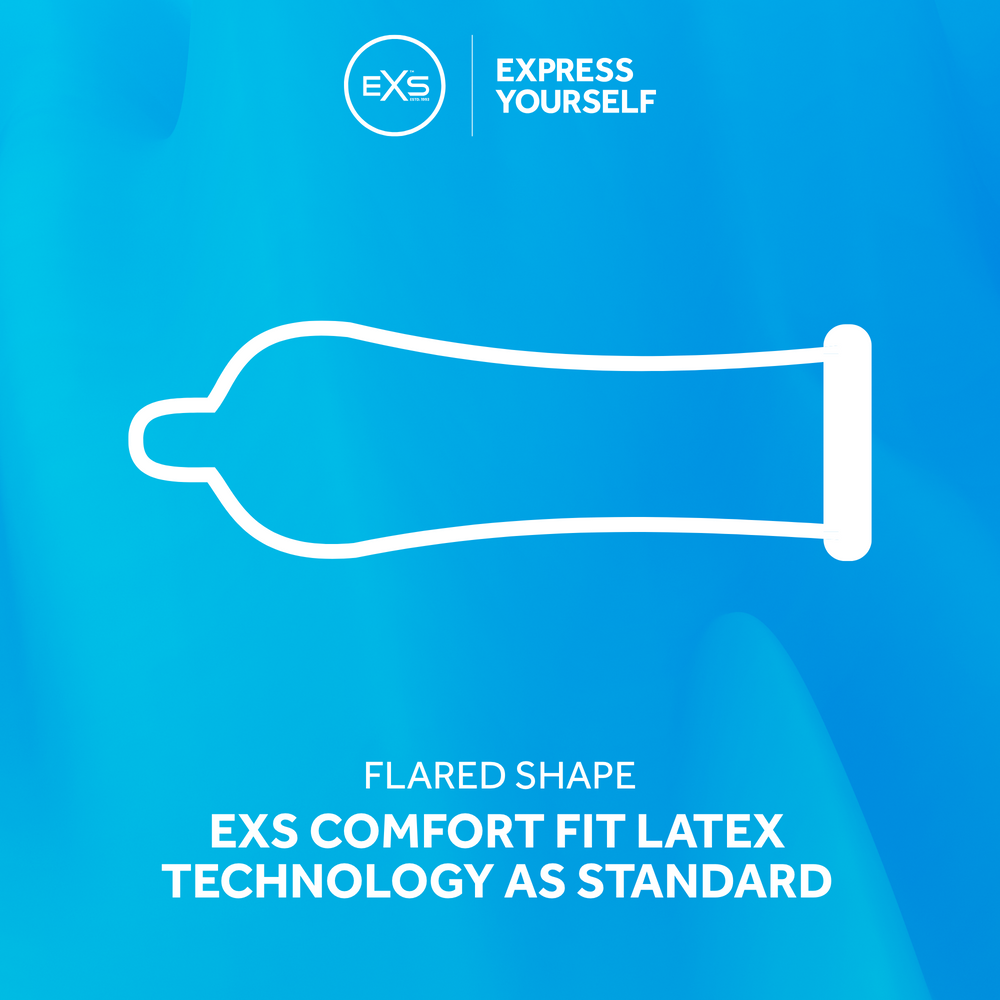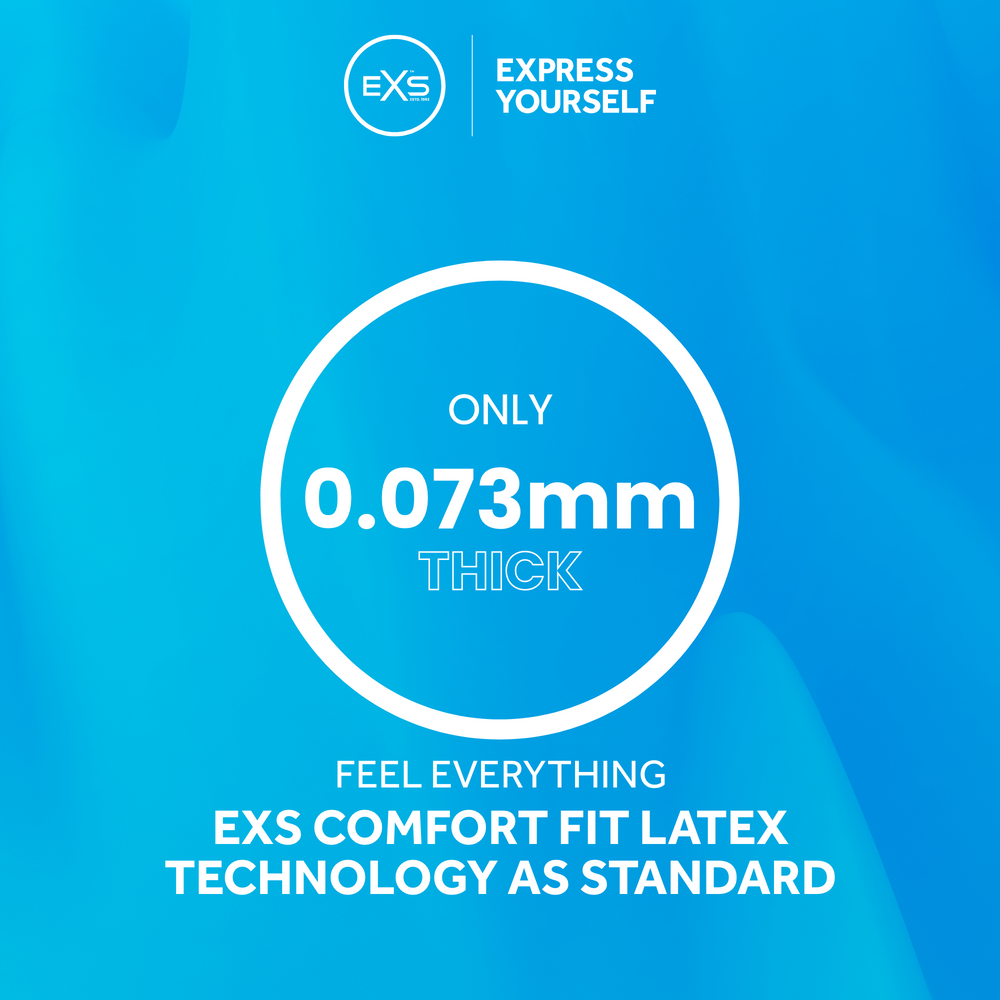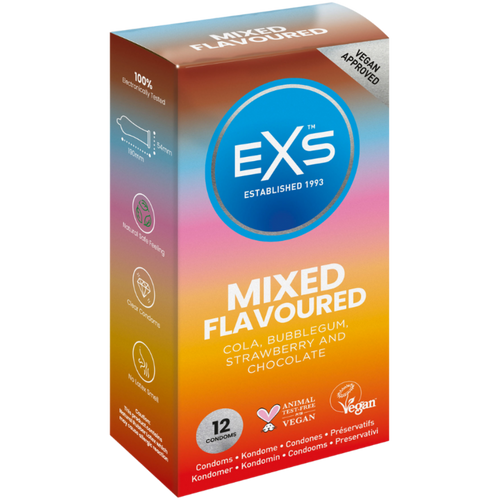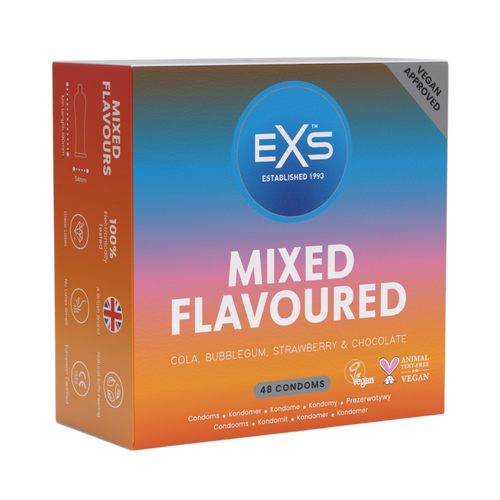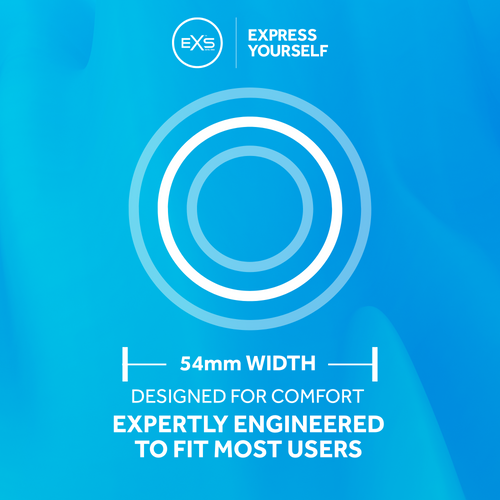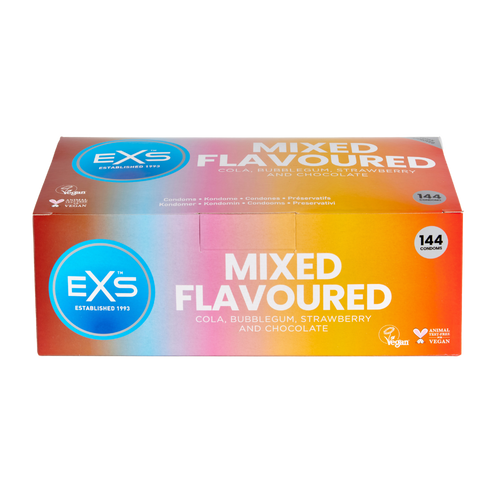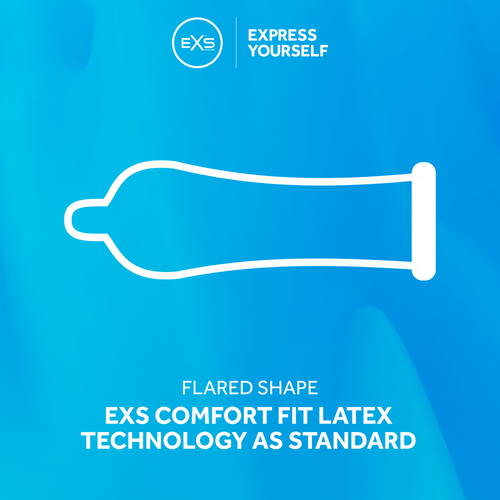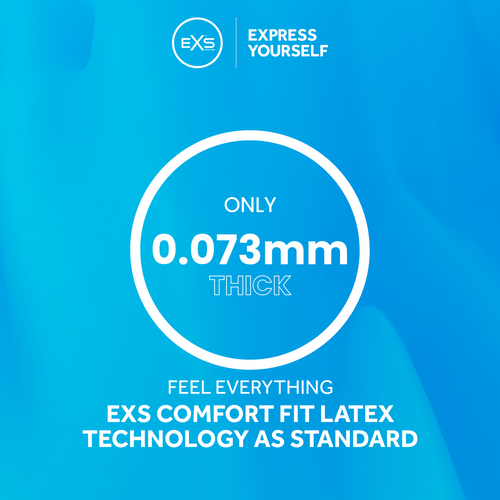 EXS | Mixed Flavoured Condoms | Natural Latex & Silicone Lubricated | Vegan
EXS Mixed Flavoured Condoms are designed to stimulate your imagination and ignite your senses during intercourse and foreplay. Seducing your partner with an enveloping aroma and a sweet and punchy flavour, these condoms are perfect for lovers who want to add a little kink to oral sex.
Ideal for inventing new erotic games and rekindling the passion, this pack of condoms brings together playful flavours of: 
Cola
Chocolate
Strawberry Sundae
Bubblegum
The product is made from natural latex that feels smooth and silky on the skin. A flared head combines with thinner condom walls to deliver almost skin-on-skin sensations during intercourse. 
An excellent choice for those who want to enjoy all kinds of sensual pleasures with less risk, the EXS Mixed Flavoured Condoms are electronically tested for safety and comply with all British and European standards. All EXS condoms bear the CE and BSI Kitemark and are vegan certified by the Vegan Society.

Size:

Width: 54mm
Thickness: 0.073 mm
Length: 194mm

Why EXS Condoms:

Latex rubber condoms

Kitemarked

CE Marked

Vegan and PETA approved

No latex smell

Silicone

 

based lubricated, non-spermicidal lubricant

Alcohol-free

Expiry dates at least 3 years from date of purchase

Contains: Natural rubber latex and water based lubricant.