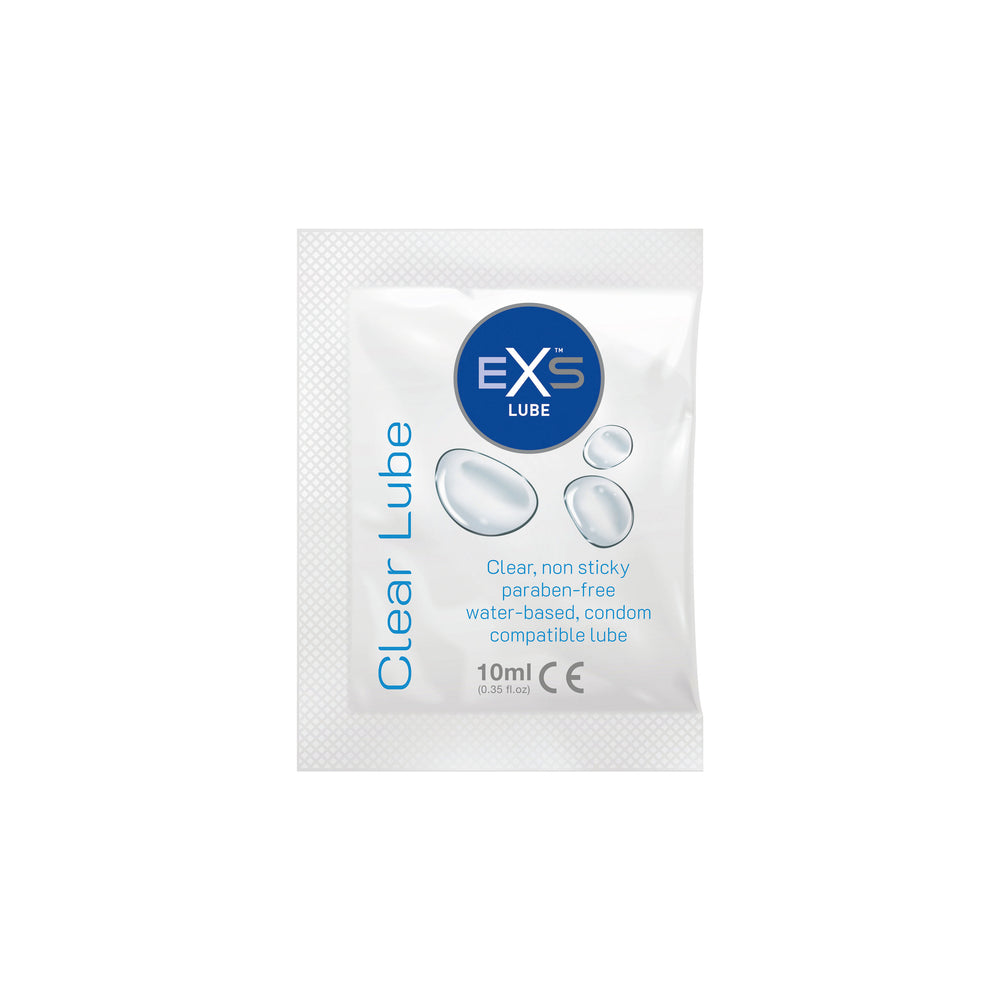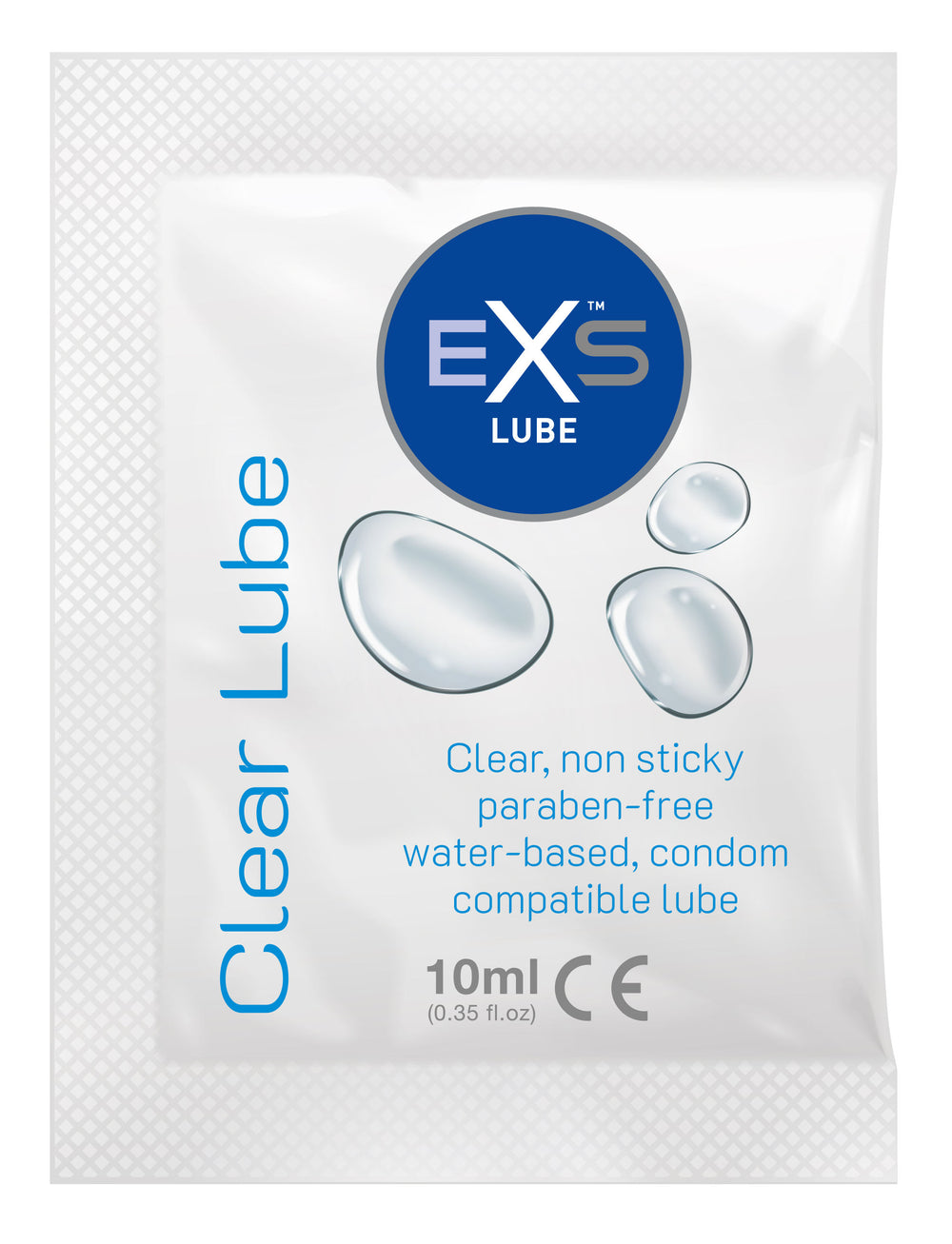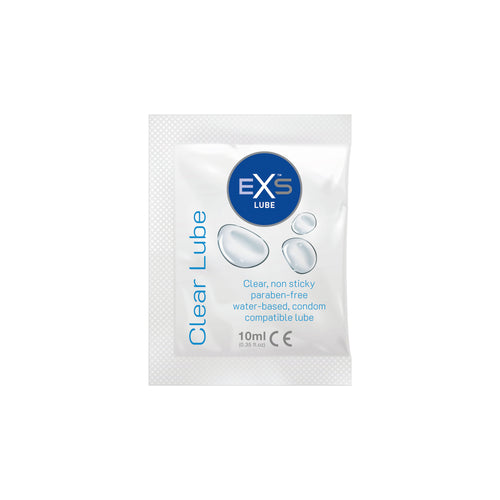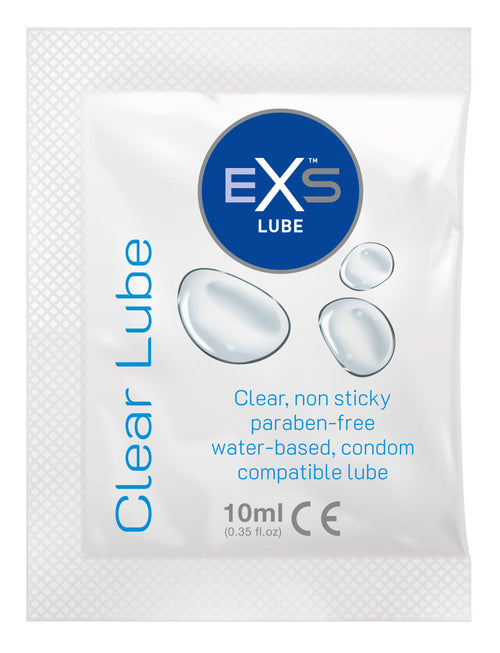 Whether you want to add a little slip 'n' slide to your sex life or need lube for medical reasons, there's no better lubricant than the EXS Clear lube.
It's not too sticky, not too thick, and doesn't leave an icky feeling afterward.
Plus it has NO SMELL, which a lot of other natural lubes do. The sachet is super easy to put in your pocket and carry around and to be discreet at the same time!  
EXS Lubricant: 
Paraben free 

Water based 

Non-tacky 

Long lasting

Condom compatible
Ingredients:
Hydroxy Ethyl Cellulose

Natural Glycerin

Monopropylen Glycol

Methyl Hydroxybenzoate

Citric Aid

Deionized water