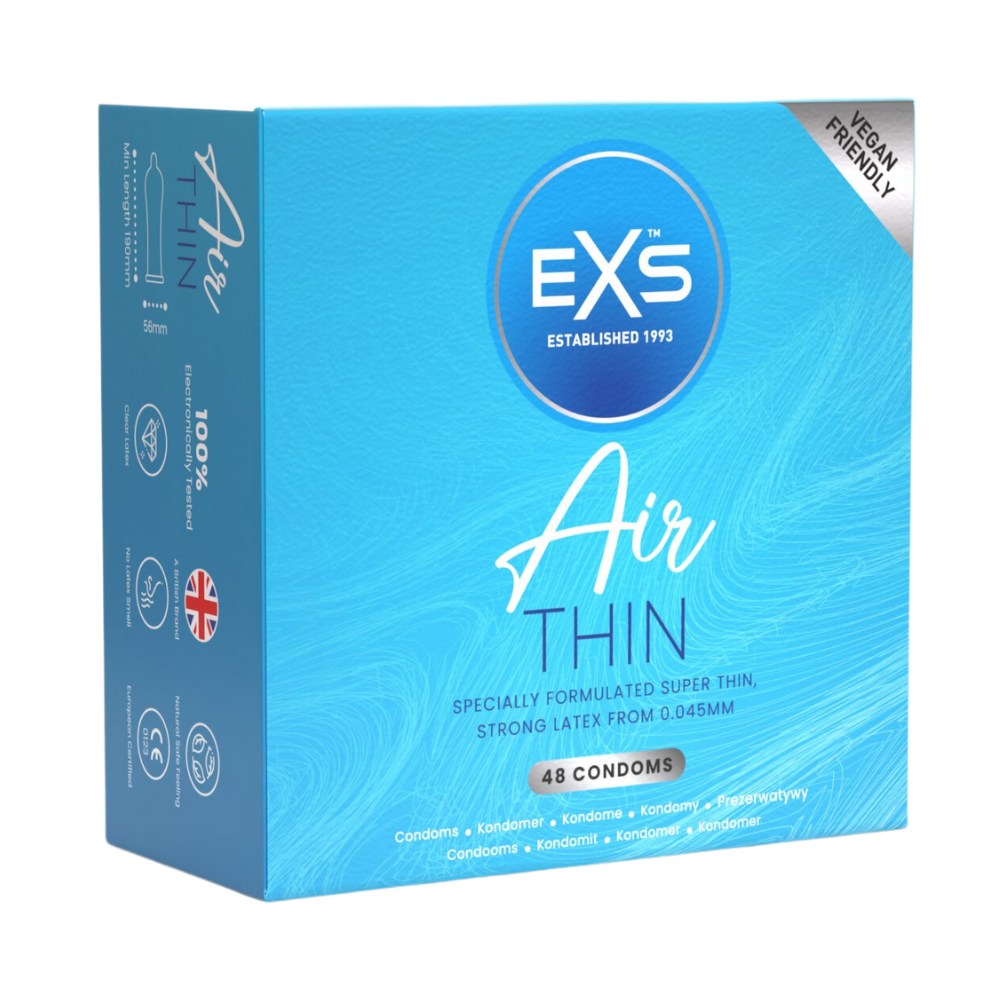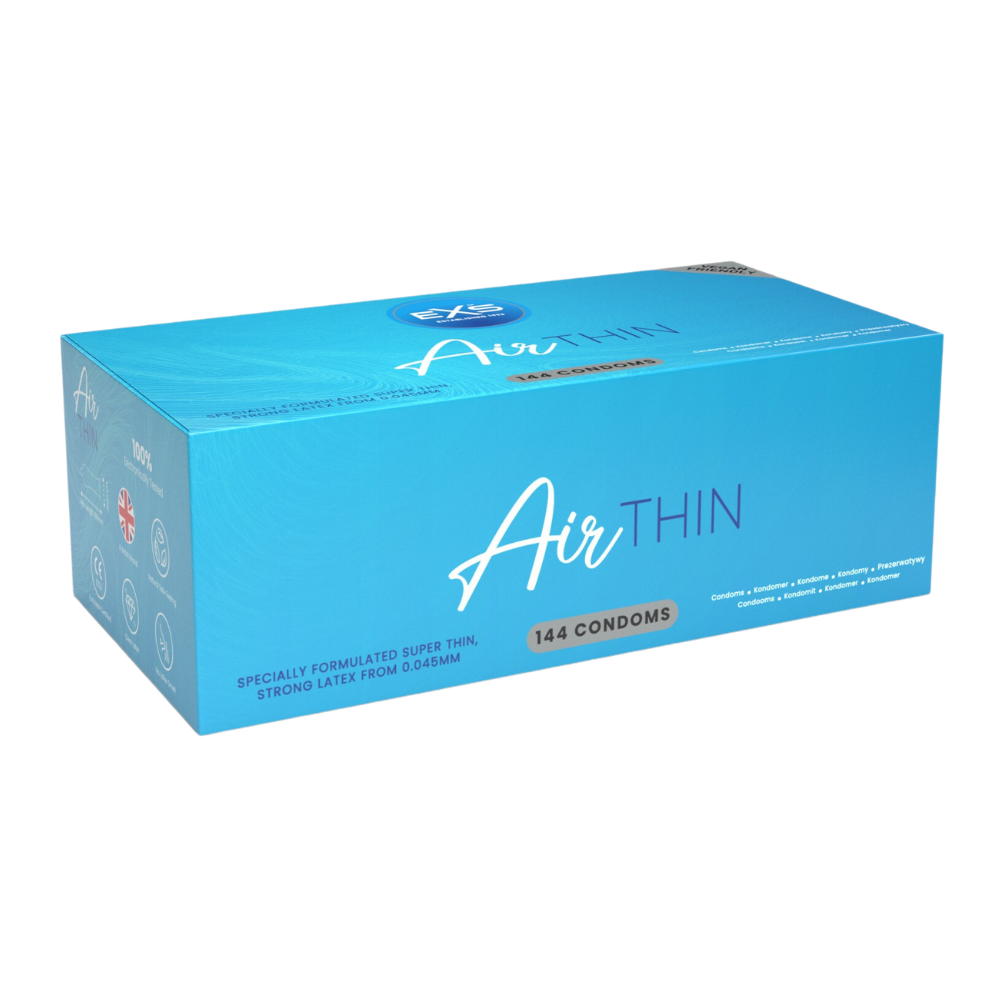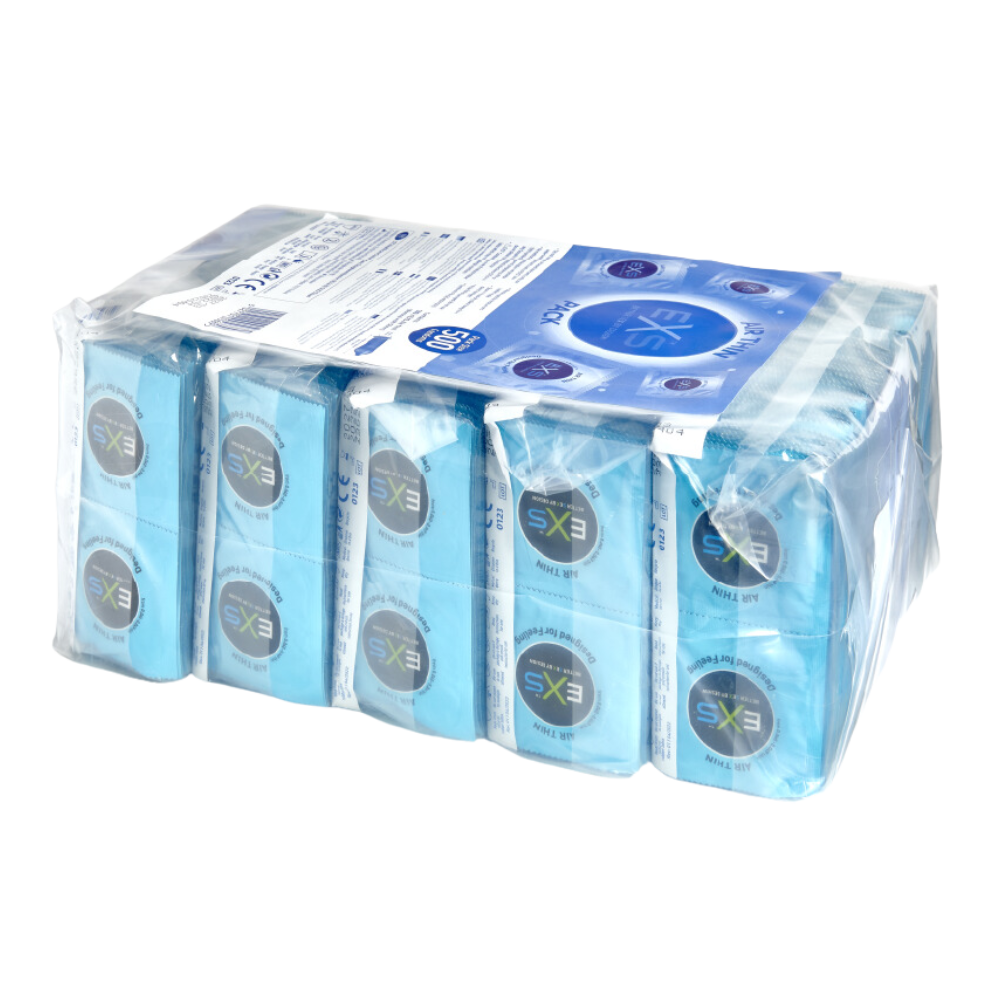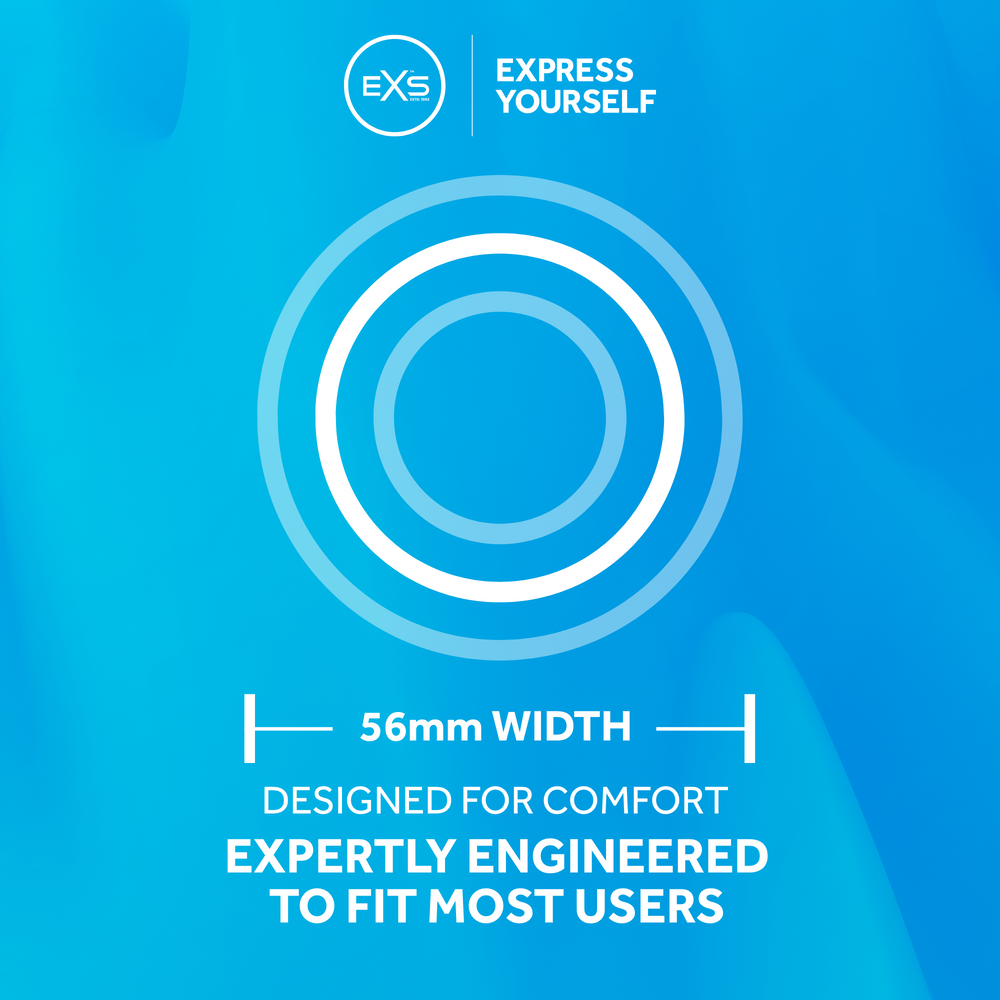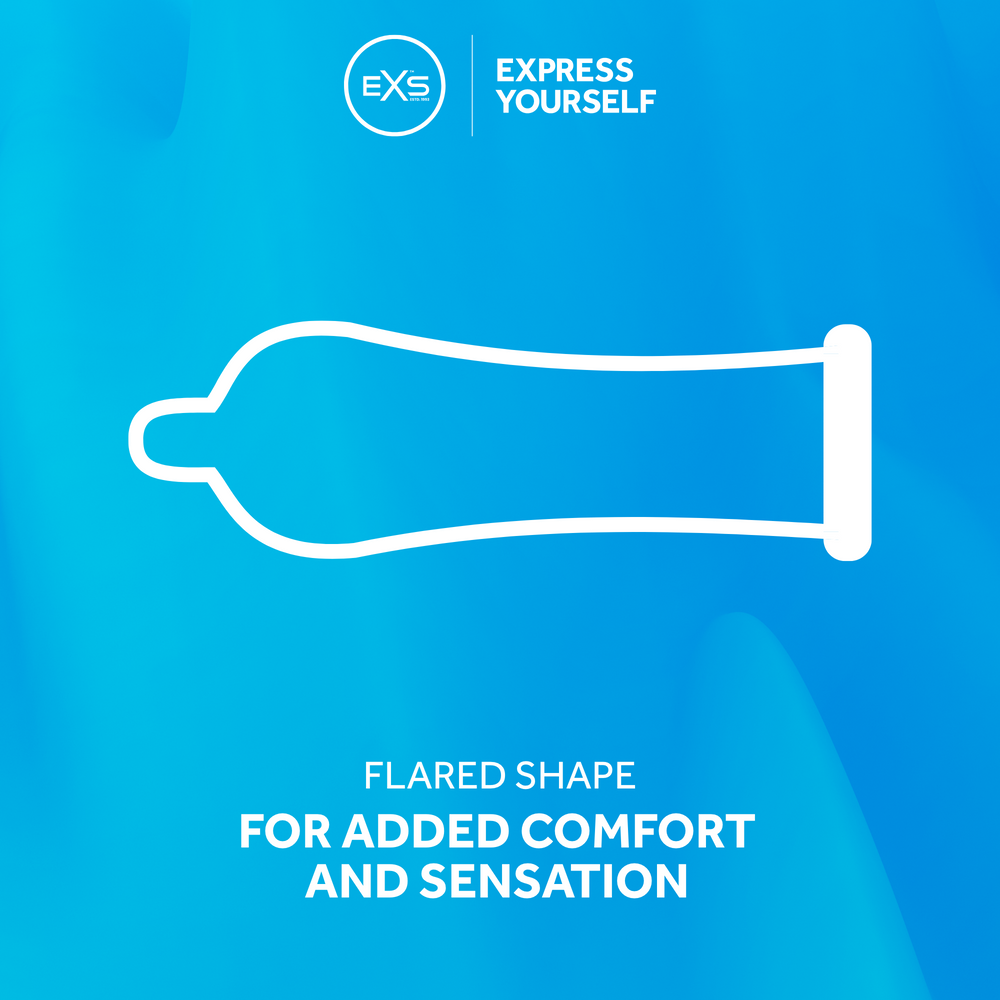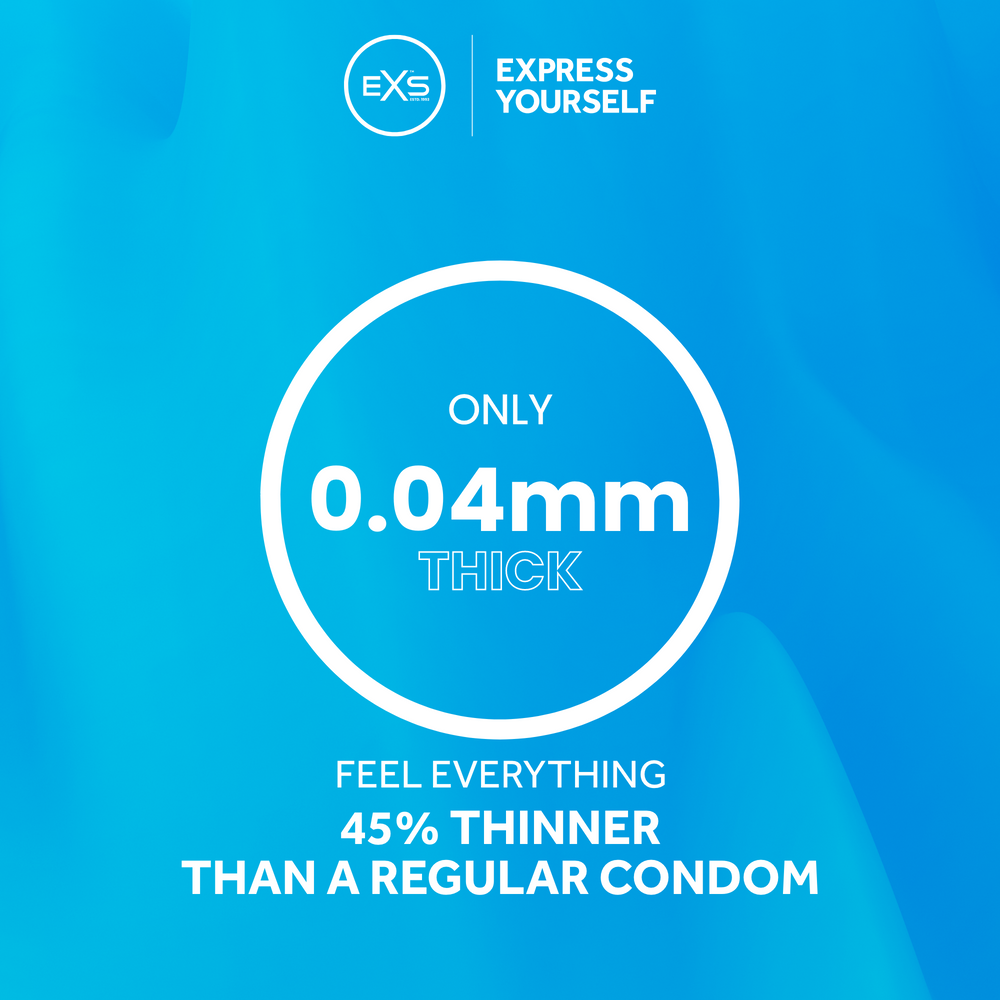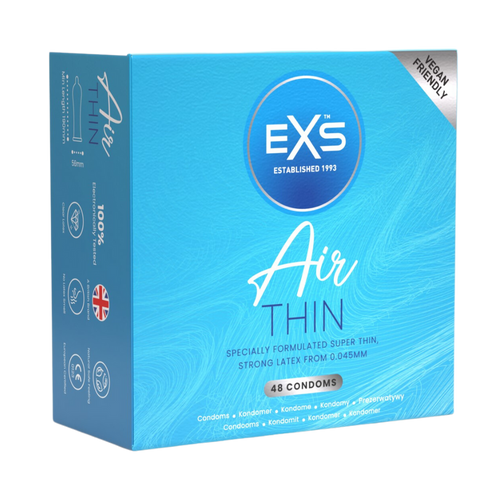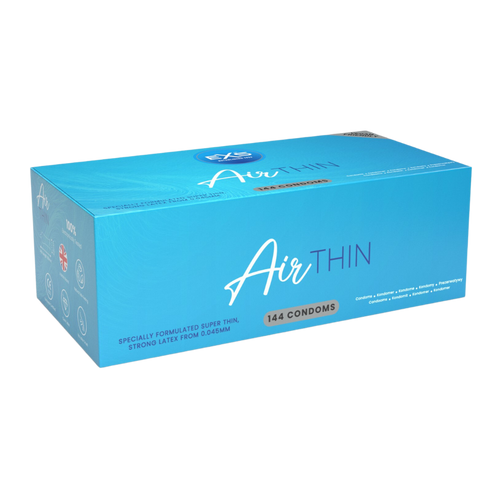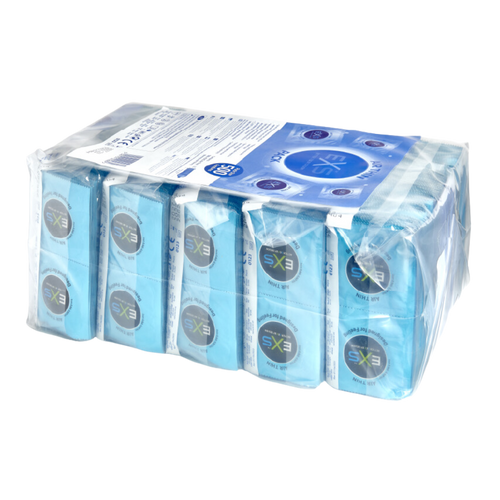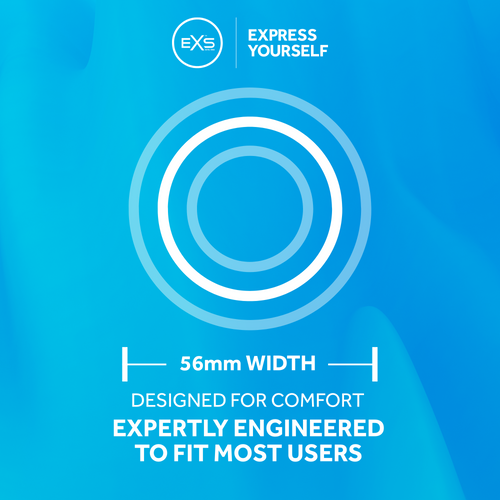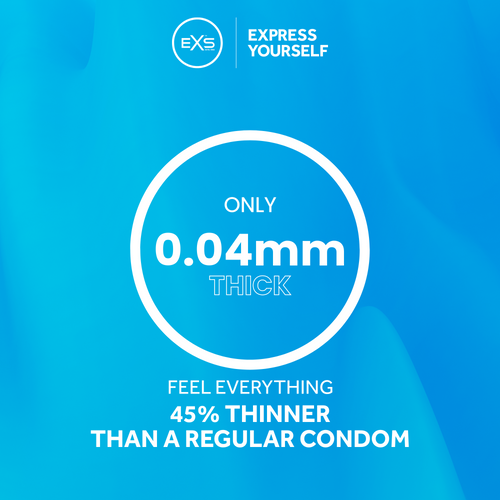 EXS | Air Thin Condoms | One of The Thinnest Quality Condoms | Vegan
It's all in the name! EXS Air Thin Condoms feel like you're wearing nothing at all, delivering that gratifying sensation of bare skin contact between you and your partner. Dubbed 'the real ultra-thin condom', EXS Air Thin Condoms are exceptionally soft and thin.
Only 0.045mm thick yet incredibly strong, this is the next-generation condom that provides maximum intimacy and ultimate safety.
EXS Air Thin Condoms are easy and comfortable to roll on. An anatomical shape snugger at the base and wider near the tip ensures a perfect fit that will not slide off during intercourse. The condom allows for a natural movement, without creating an unpleasant sensation of constriction.
Ideal for all types of sex, EXS Air Thin Condoms are also tasteless and odourless. The product is made from all-natural, superior quality latex and is silicone lubricated for reduced friction and maximum comfort during intercourse. It is suitable for people with sensitive skin. A specially designed flared tip prevents condom breakage.
TECHNICAL INFOMATION
Product type: Natural Rubber Latex Condoms
Features: Snug Fit, Ultra Thin
Size: 56MM, Regular
Silicone based lubricated, non-spermicidal lubricant
Alcohol-free

CE Marked

Expiry dates at least 3 years from date of purchase
Contains: Natural rubber latex and water based lubricant.