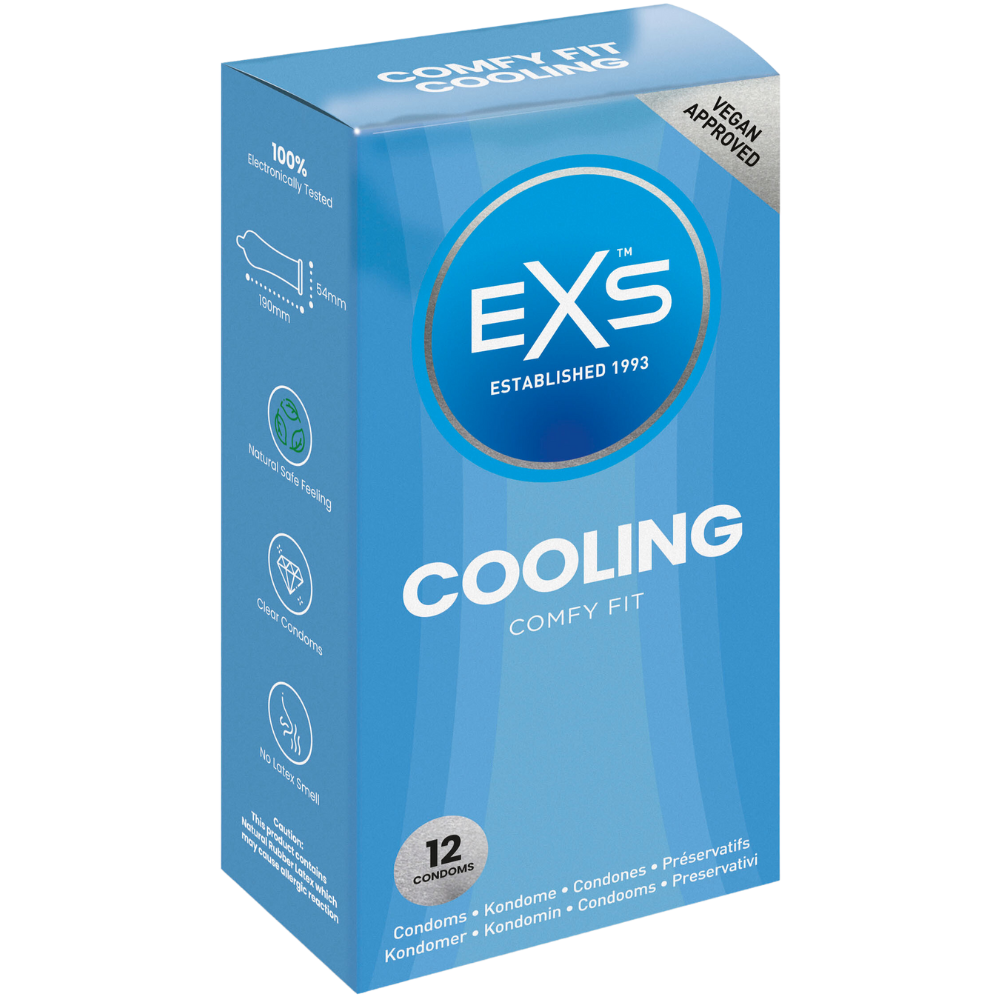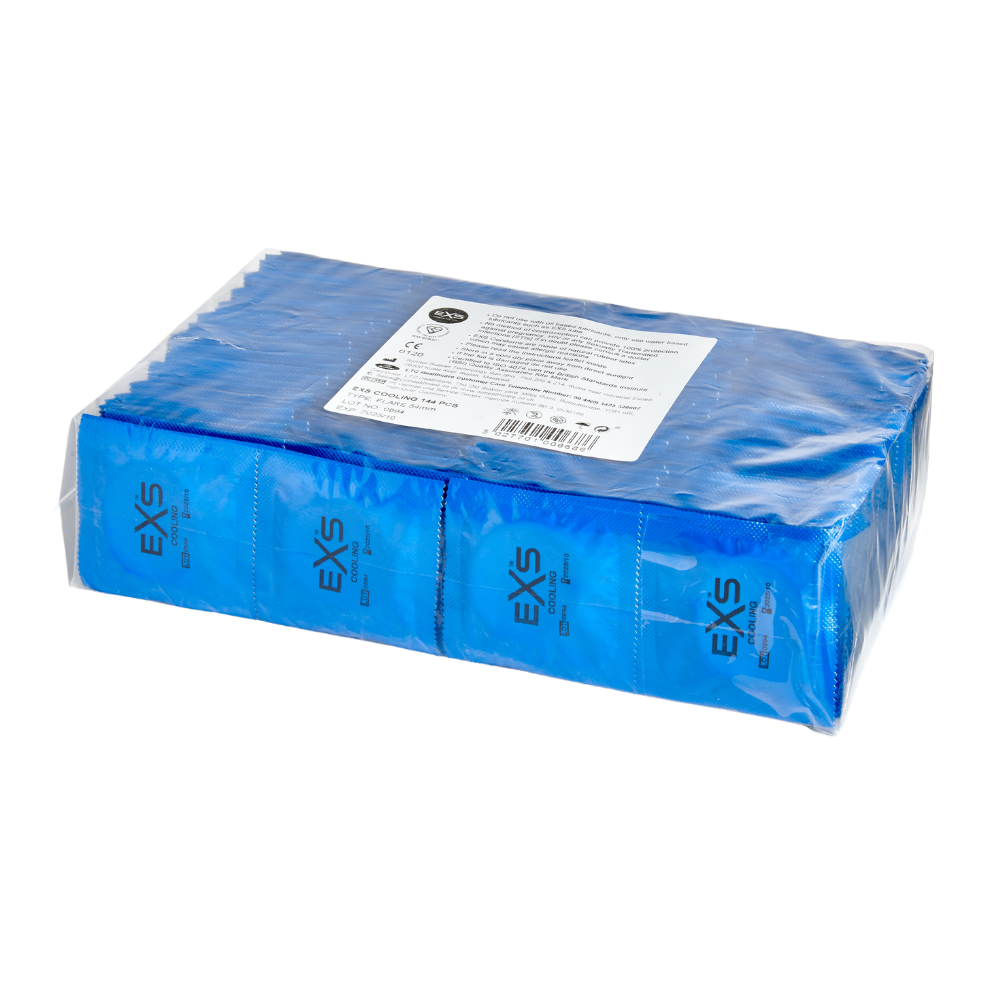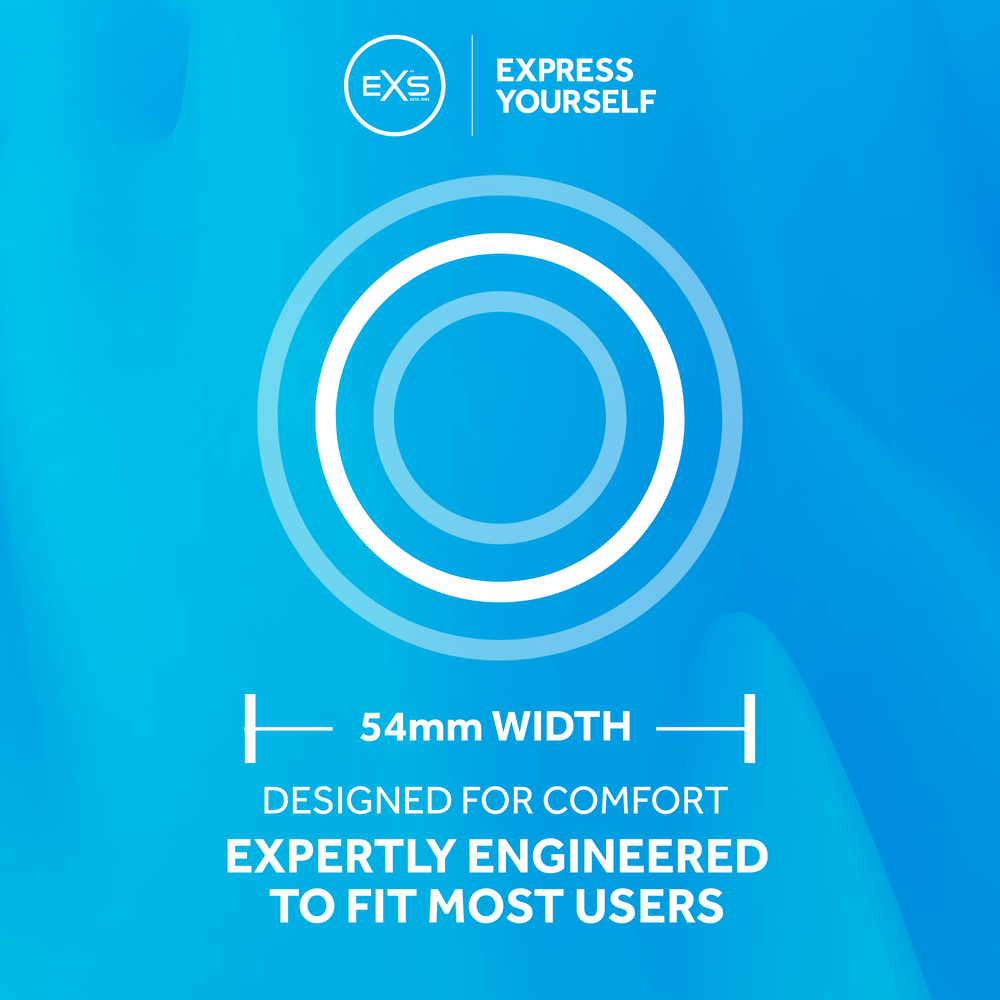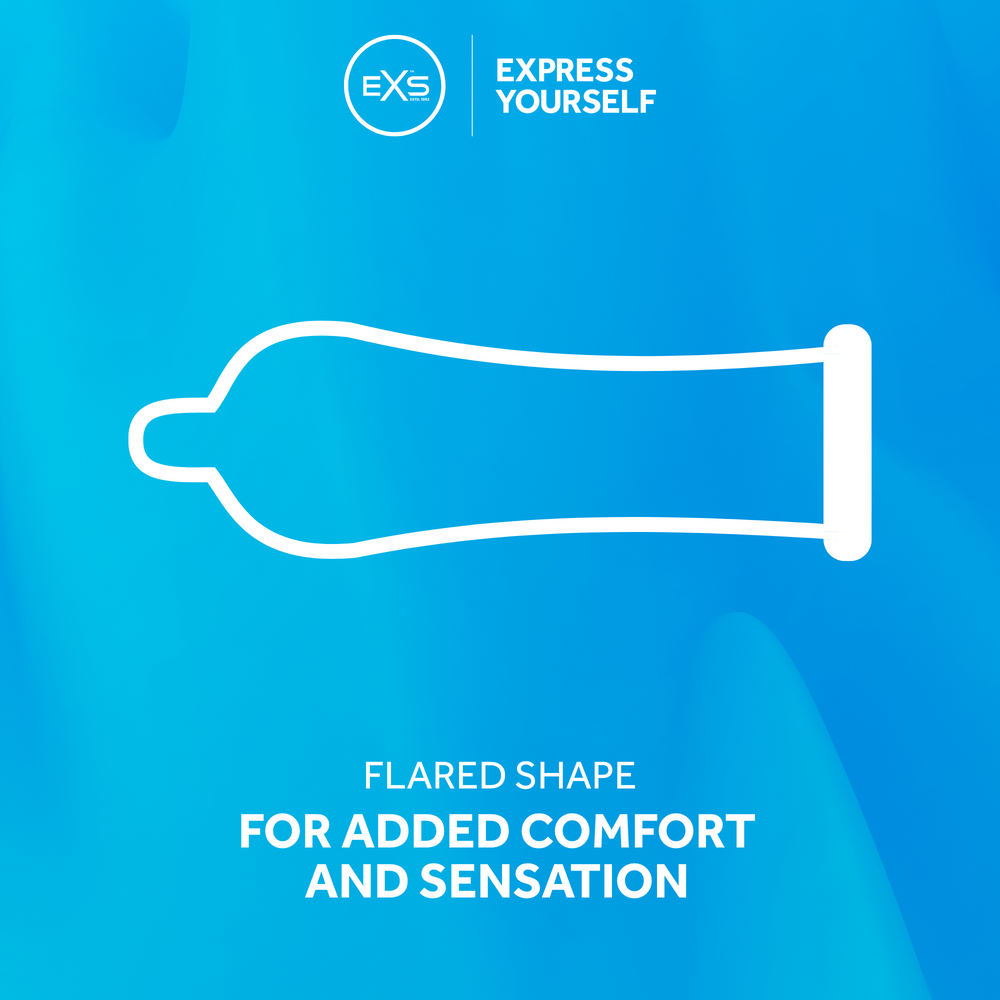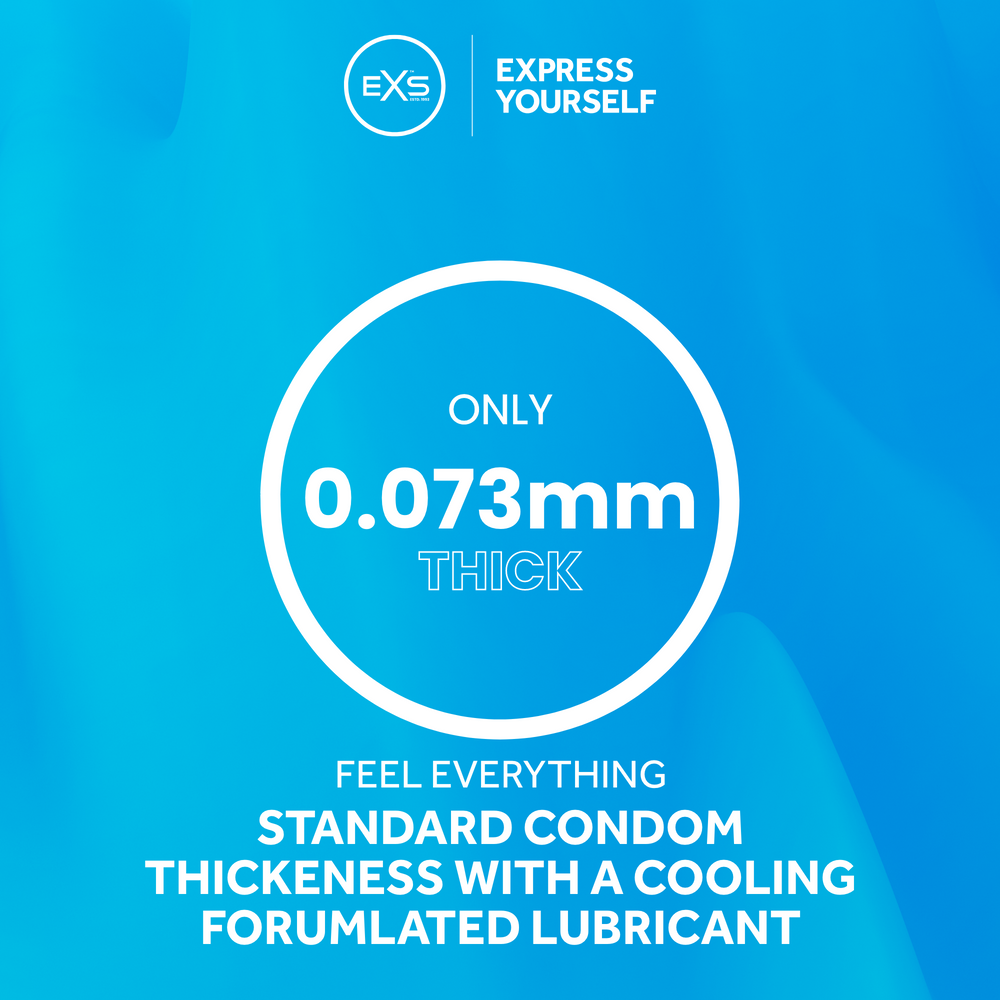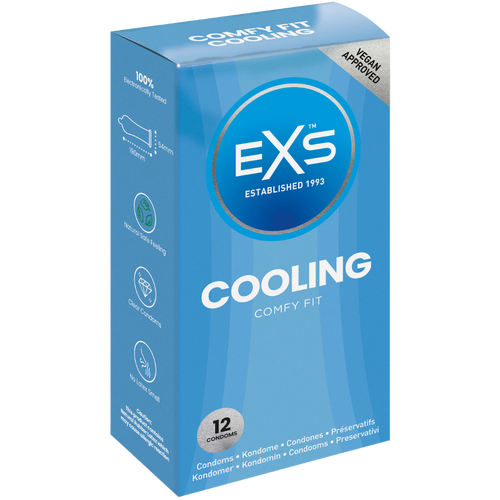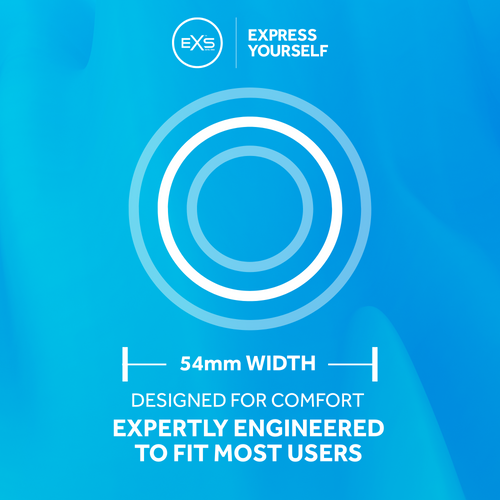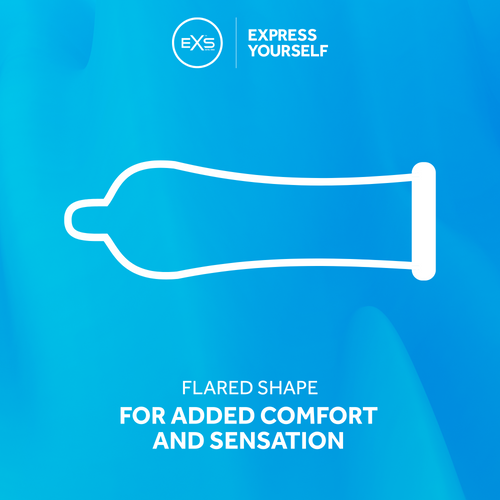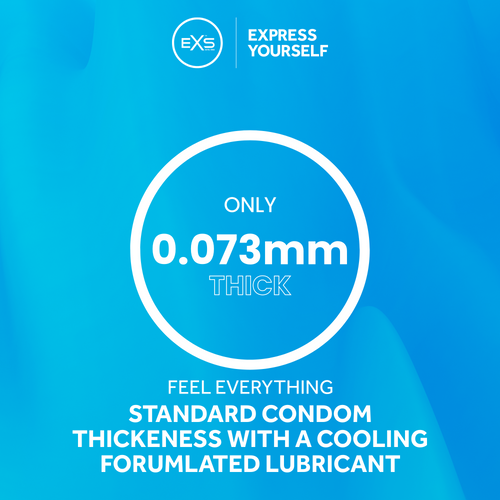 EXS | Cooling Condoms | Natural Latex & Silicone Lubricated with A Cool Yet Sensual Experience | Vegan
Smooth, plain, natural latex, flared, teat ended, and lubricated with a specially formulated cooling lubricant.
If you need a comfy fitting condom with a bit of cold this one is for you!
EXS Cooling is lubricated with a specially formulated lubricant that gives your partner that feeling of comfort and a cooling sensation.
Size:
Width: 54mm
Thickness:  0.068mm
Length: 194mm
Why EXS Condoms: 
Latex rubber condoms

Kitemarked

CE Marked 

Vegan and PETA approved 

No latex smell 

Silicone

 

based lubricated, non-spermicidal lubricant

Alcohol-free

Expiry dates at least 3 years from date of purchase
Contains: Natural rubber latex and water based lubricant.